Founded in 1991, de Havilland Engineering Group specialise in fabricating and welding pipework, steelwork and mechanical engineering projects for the water and utilities industries, delivering high quality installations within programme, on budget and manufactured to the highest engineering standards, which in turn are implemented within our ISO9001, ISO14001, Achilles Verify and CE management procedures and accreditations.
Mechanical installations
As a specialist company working within the water and utilities industries, we offer a full range of services from in-house design, fabrication and installation, to commissioning of all aspects of industrial pipework and steelwork packages to match our client's demanding standards and specifications. We also manufacture bespoke fabrications.
With contract expertise in the UK and Europe, we have undertaken major projects ranging from £5,000.00 to £1.5m+. These include Water Treatment plants, Sewage treatment plants and power stations. Another area of our expertise is the design and installation of Chemical dosing systems, pipework systems, access and walkway structural steelwork across all sites.
We are highly skilled in fabricating pipework systems using a range of materials such as stainless steel, Epoxy coated mild steel pipework, copper pipework and PVC glued electrofusion welded systems.
Our 10,000 Sq Ft fabrication workshop is equipped with 2 overhead, 5 tonne cranes. We have also just extended the potential of our fully equipped machine shop with two new Hurco CNC operated lathe and milling machines.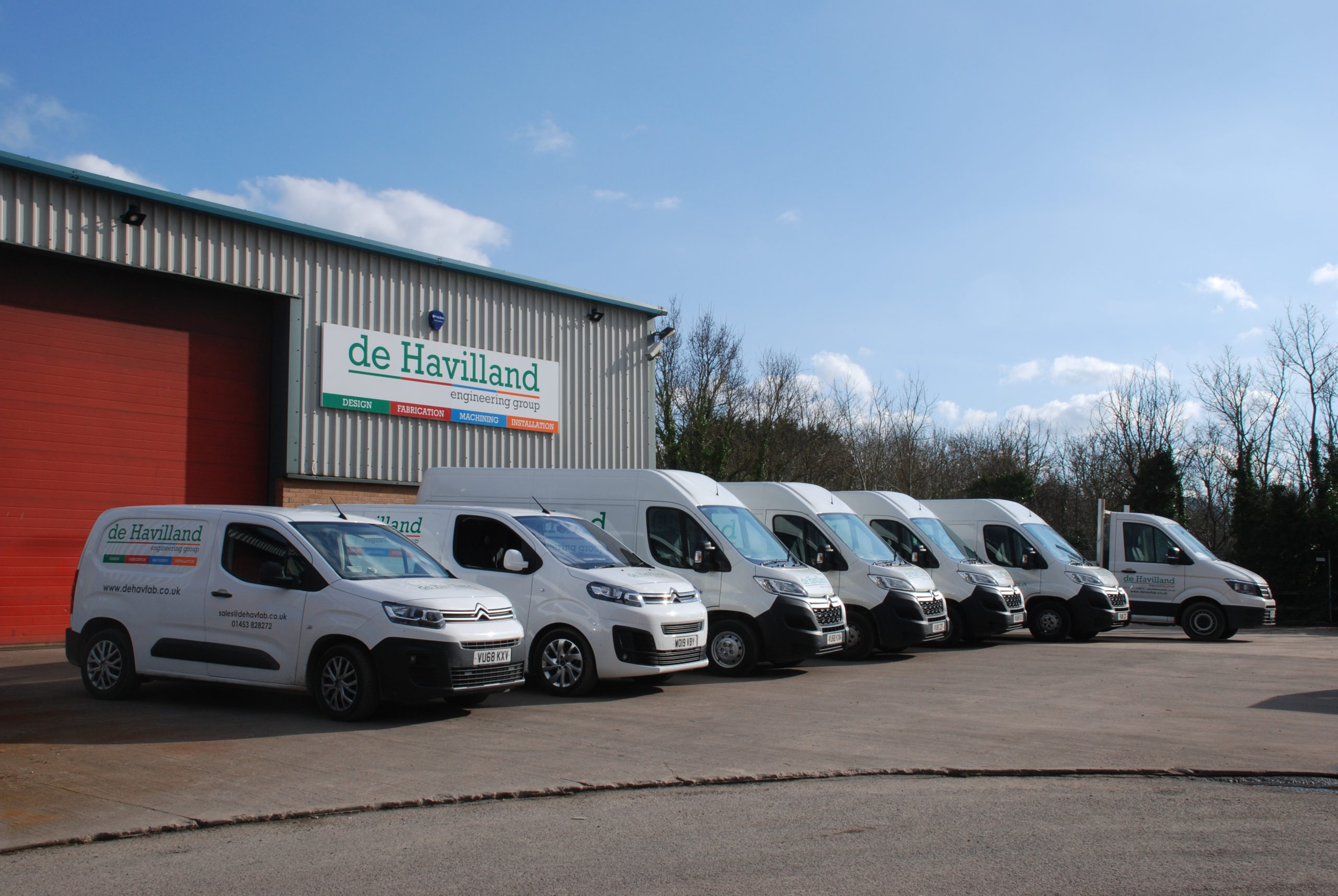 Site emergency breakdown & fabrication facility
Servicing the water and construction industry. Contact Alan Ford alan@dehavfab.co.uk
Site resources
Site engineers trained to CSCS, SSSTS, SMSTS, PASMA, IPAF, Confined Space NC3, NPORS, Safety critical medical & EUSR National water Hygiene.
Design Facility
To include 2D / 3D modelling using the latest software, from steelwork and access platforms to process, flows and plant designs.
Project Management
Undertake all Architectural and Mechanical projects on Water, utilities & Construction.